Our management has extensive experience in all IT related affairs in IT Management and operation and understands very well your issues of your day-to-day work in your role as IT manager. We were engaged by ourselves in several senior management positions and in IT strategy consulting and we know what it means to run even complex IT departments.
Dr. Lars Olboeter, CEO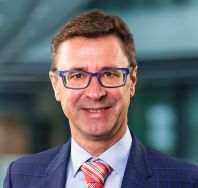 Dr. Lars Olboeter is founder and managing owner of b-rightsource. He combines the experience of a long standing IT manager in large, international companies with strategic vision and entrepeneurial spirit. Lars studied physics at the Leibnitz University in Hannover and holds a doctor degree in Chemical Engineering from the Technical University Clausthal. After finishing his studies, he worked several years in the area of IT consulting before he continued his career in several senior IT leadership positions. Amongst other functions, he was for more than 8 years responsible for the global IT of Oerlikon Textile and Rieter AG as CIO.
Key facts about Lars
More than 20 yrs. professional experience as a CIO and international IT Manager in large, multinational companies
Specialist for Service Management processes in international corporations
Expert in IT strategy development and implementation and alignment with business strategies
IT transformations and Change Management expertise in large projects, as well as in the area of mergers and acquisitions and disinvestment activities
Implementation and optimization of IT support organizations in several large corporations
Proven track record on globalization of IT departments. Near- and Offshoring of IT Competence Centers within Europe, US, China and India.
ServiceNow Certified Application Developer
Dr. Oleg Kiriljuk, CTO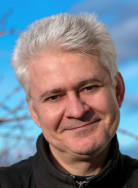 Dr. Oleg Kiriljuk is responsible for software development and technological innovation at b-rightsource. Oleg holds a doctor degree in Mathematics and worked as a consultant with focus on infrastructures and automation. Since more than 20 yrs., Oleg develops software especially for Service Management and Web technologies.
Key facts about Oleg
One of the 270 top software developers (Stackoverflow Ranking out of 13 Mio. registered software developers)
Expert in Web-Technologies. Architecture- and strategy consulting for Web-Technologies
Combines competencies for IT-infrastructures and software development
Pragmatic and customer oriented
More than 20 years experience in developing software solutions in the area of Service Management, software distribution and more
Many large companies are existing customers where he developed solutions
ServiceNow Certified Application Developer